We are proud of the Blue Flag that has been waving at Marina Dorica since 2011.
The FEE (Foundation for Environmental Education) has awarded the Blue Flag to our marina because it meets all quality criteria with regard to safe swimming water and services offered, and because the marina is committed of making sure that its waters are clean.
For marinas the Blue Flag is a reward for the quality of the environment and is the result of constant effort, respect, and attention towards the environment achieved also by informing and by raising awareness about environmental issues among users.
Marche's coast line is one of the most beautiful of the Italian peninsula. With no less than 17 Blue Flags, Marche ranks in third place among the Italian regions that have obtained this award. The ranking is based on quality and the region has been rewarded for the excellence of its coastal waters, but not only.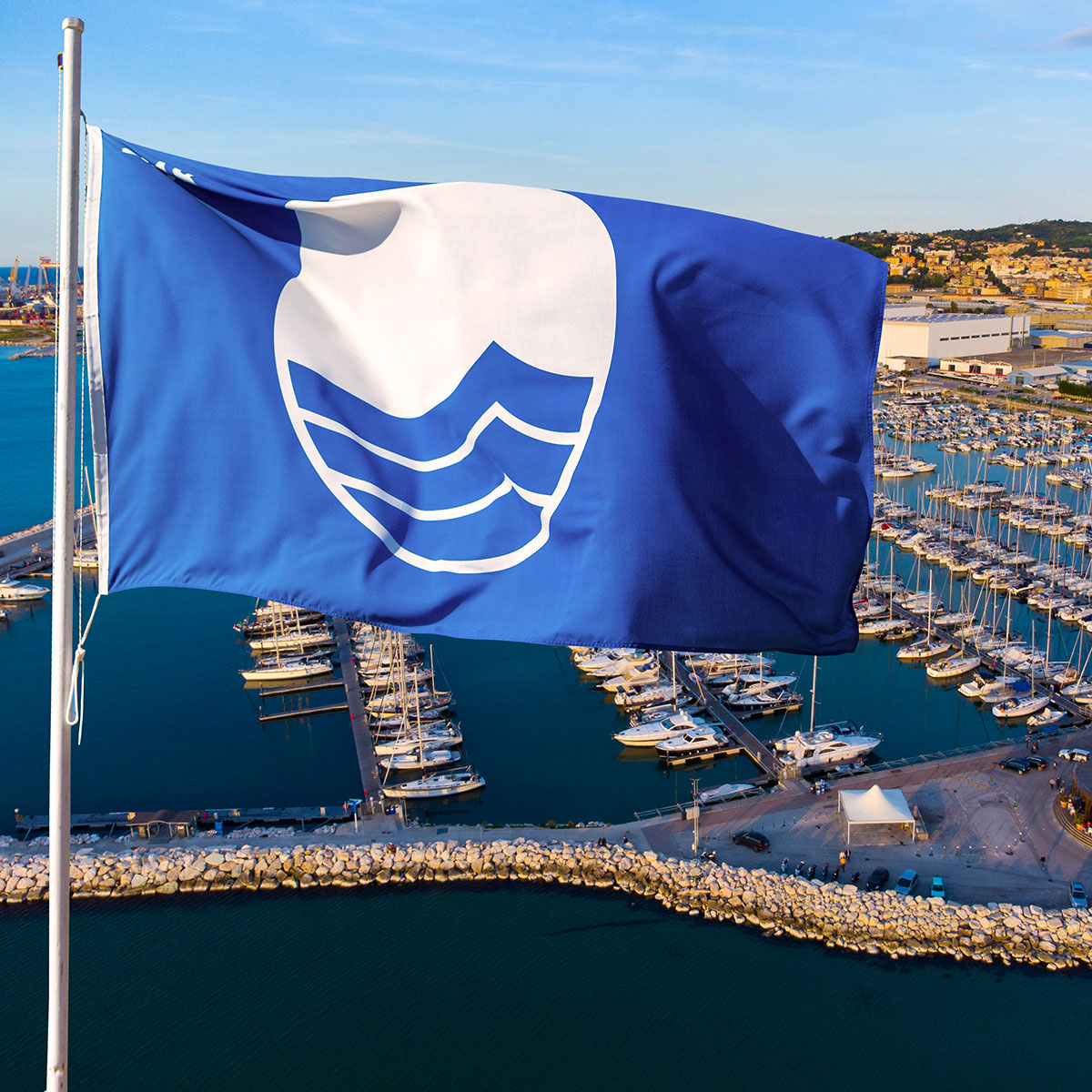 Please follow the Mooring Code of Conduct:
Don't litter in the sea or along the coast.

Don't discharge waste water in the sea, along the coast, and in sensitive areas.

Don't discharge toxic or hazardous materials (waste oil, old batteries, paint, solvents, detergents, etc.) in the sea; dispose of them in the appropriate containers provided at the marina.

Promote recycling (paper, glass, etc.).

Use eco-friendly products for the maintenance of your boat (paint, antifouling, detergents, solvents, etc.).

Immediately report to the authorities any type of pollution or other violations that cause damage to the environment.

Don't fish using methods and during periods forbidden by the law.

Protect and respect marine plants and animals.

Respect vulnerable and protected areas.

Avoid damaging the seabed, especially posidonia meadows and marine archaeological sites.

Don't buy or use object made from protected species or marine archaeological findings.

Promote environmental awareness among seafarers.

Save as much water, power, and fuel as possible.

Make sure you don't spill fuel in the sea when refuelling.