The electronic pedestals are used to manage power and water supply at berths. Users must have a customer key to turn on and off the supply, following the procedure shown on each pedestal.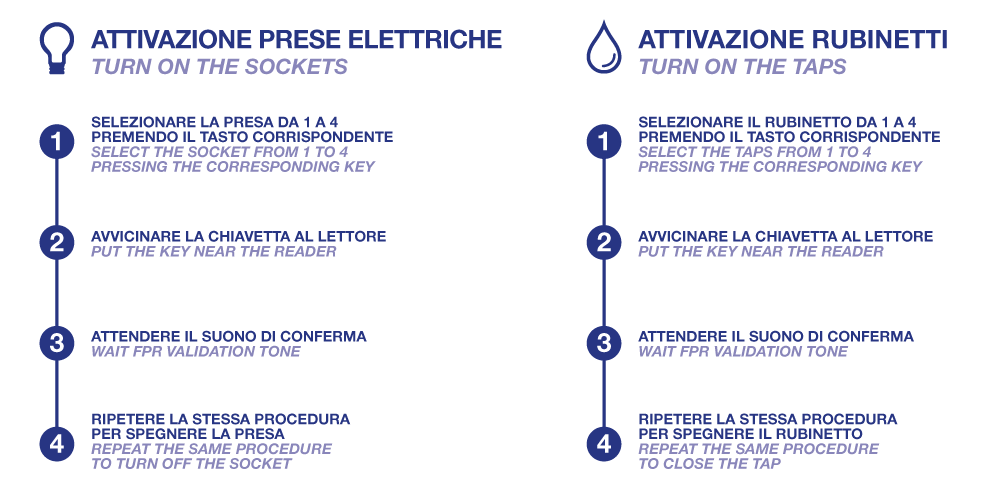 The replacement of the pedestals will guarantee power and water supply to each berth.
Using their own key, customers will be able to activate only one power socket and one tap per pedestal.
Please note that pedestals are fitted with an security system to protect customer credit, therefore if the plug is removed without following the procedure to turn off the supply, the power and water supply will be blocked by the system. Power and water supply can be turned back on only by the person who has available credit and by the marina's management. Before leaving the boat the water supply must always be switched off.
If the management has to switch back on a supply blocked by the security system, any remaining credit will be saved and re-credited to its owner the next time they use the pedestal or the paying machine.
Customer keys can be recharged at the payment machine installed on the left of Marina Dorica's reception.
If the payment machine is out of order, customer keys can be recharged at Marina Dorica's offices during opening hours: Monday to Friday 08:00-13:00 and 15:00-19:00. During the summer offices are open at weekends from 08:30 to 12:30.
FOR SAFETY REASONS:
1) ALWAYS remove the electric cable from the pedestal when casting off, to avoid leaving electric cables unattended at the berth.
2) NEVER open the blue door of the pedestal as it contains live electric parts. Any maintenance to restore service must be carried out exclusively by authorised personnel.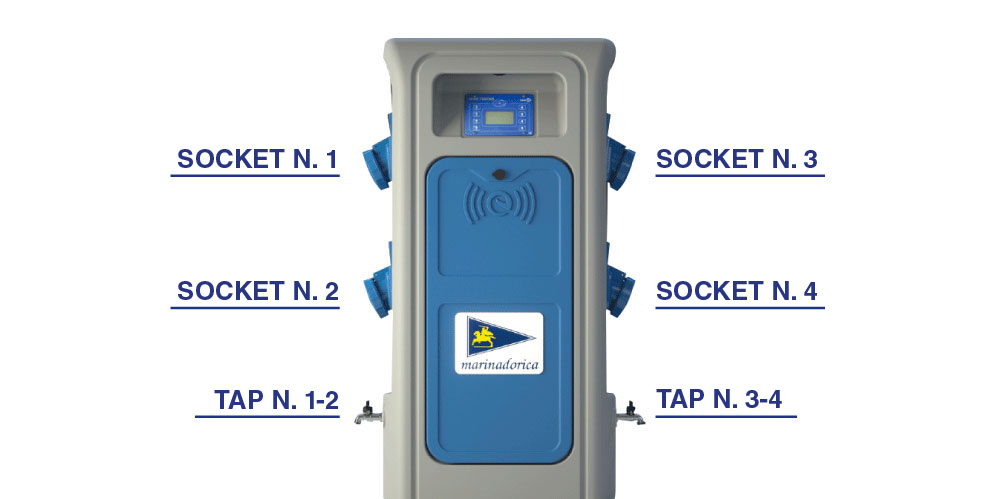 PAYMENT MACHINE